In a tragic accident, retired NFL player Todd Heap fatally struck his 3-year-daughter while moving his truck in the driveway of his Mesa home in Arizona on Friday evening, police said.
The little girl was rushed to a local hospital, where doctors declared her dead.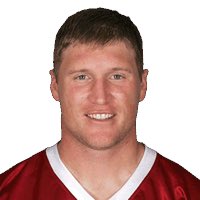 Police said Heap, 37, was checked and there were no indications that he was impaired at the time of the accident. Nor were there any suspicious circumstances linked to the accident, ABC-15 reported. An investigation is continuing.
Mesa-born Heap was a standout football star at Mountain View High School in Mesa and later at Arizona State University.
He was a first-round draft pick in 2001 and played 10 seasons with the Baltimore Ravens. He played his last two seasons with the Arizona Cardinals before he retired in 2012.
The Ravens issued a statement in support of Heap Saturday, saying the team's "thoughts and hearts are with the Heaps, who have contributed so much to the Ravens and the Baltimore community."
Many other Twitter users also posted messages of support for Heap and his family: